welcome to


Swan Financial



Looking for a divorce consulting and coaching firm with a heart for empowering women?

We offer heart-centered financial planning and coaching for women navigating all phases of divorce.




If you're a woman going through a divorce, one thing's for sure: the last thing you need is more confusion. When it comes to your finances, you need clarity and direction-so you can rebuild your life on your own terms.

But the thing is...

During divorce-

or any major time of transition

-

it's

really

hard to find the clarity and direction you crave. Especially when your brain is filled with racing thoughts and your nervous system is on overdrive.

You're in the thickest emotional fog of your life, yet you have more things to figure out than you ever thought possible.

- Set up your own investment accounts

- Figure out your insurance

- And somehow make ends meet along the way

On top of all of that, if you have kids to take care of, the word overwhelmed doesn't even begin to cover how you most likely feel. You're desperately seeking relief, stability, and peace of mind.

And that's precisely what we will help you achieve.

Because -believe it or not-it IS possible to rebuild your life after divorce.

Even better than it was before!



We'll guide you out of the fog to make the smart decisions with your money-so your next chapter can be worry-free. 
When it comes to your money, you deserve to be in the driver's seat. We''ll equip you with expert advice that empowers you with financial autonomy. 
We'll meet you right where you are with unmatched compassion. You'll feel encouraged and deeply cared for during this challenging transition. 
Here's how we work our magic: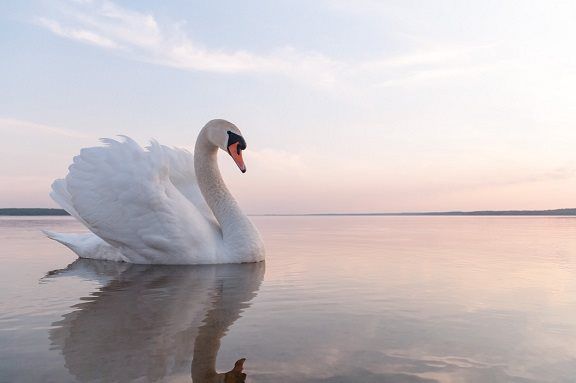 Testimonials
We love our clients...and they love us!

Jennifer is very knowledgeable about all aspects of the financial world. As a result, she can recommend several different strategies and products thus allowing you to make educated decisions about your future. Jennifer is also very versed in the retirement arena thus a great financial consultant for those looking to prepare for the future or make sure their assets are well protected. I recommend Jennifer to all of my friends and feel confident this is a great decision for them as it certainly has been for me and my family. 
Cheryl k.

Gain

esvil

le, GA



Jennifer Perri and Swan Financial Advisors are truly incredible! Jennifer has helped me personally in terms of planning for my financial future. She has also helped me professionally in my marketing endeavors and providing quality help and resources to my family law clients. Jennifer is empowering, encouraging, supportive, intelligent, and compassionate. Her passion is to help others, and it shows!
stephanie w.
woodstock, GA

Jennifer is an absolute Godsend to women learning how to manage life and finances, specifically after going through a life change and becoming the head of their finances. She has guided me through a divorce and becoming a single mom and through our time together, I have not only solidified my future in important, financial ways, but I have also gained so much knowledge about how to do that. This, along with the generous and caring spirit Jennifer exudes, has helped grow my confidence in so many areas of my life and has given me a solid foundation for who I now get to be post-divorce. I would not be who I am today without her!
Jill D.
Decatur, GA
I've been a loyal client of Jennifer's for years! Even though I moved out of state, she has continued to be my financial consultant and a dear friend. No matter what questions I have, she is always there to answer them and help me make sense of things. I love Jennifer and can't imagine a life without her in it!
Courtney C.
Philadelphia PA
You can't ask for a more involved, personal financial planner. Jennifer is always ready to answer questions and she explains what (to me) is the confusing world of finance!
A great firm with leadership that loves to serve! I thank you for your insight, experience, and highly recommend Swan Financial Advisors to my friends and clients. 
Kristen P.


Sandy Springs, GA






Jennifer is an amazing advocate for women overall and especially as a coach/advisor in the wealth space. She truly helps women in transition get to the next level of wealth and security that they want to achieve. The best thing about Jennifer is that she does it with kindness, humor and empathy. I cannot say enough great things about her or the services she provides. Women who have her in their corner are truly blessed. 
From the moment I met Jennifer, there was just something about how she spoke to me that I knew she understood me. Her level of compassion, patience, and knowledge was exactly what I needed in my life after my divorce. She has helped me step into my new life and has also helped me plan for my son who has special needs. From communication to customer service, I am always impressed. Jennifer came highly recommended to me and I love recommending her and the team at Swan Financial to my family and friends.